The Good Part Challenge 
     Welcome to my blog post about The Good Part Challenge that will, hopefully, start to create a community of raw honest people getting through life together and taking control of their days.  
       I had heard a song by AJR titled The Good Part; it talks about how confusing, hard, sad, and yet boring life can all be at once. That if my life was a movie would this be "the good part" if not can I skip to "the good part?"
God that song felt like someone knew my daily thoughts!! It was twilight zone freaking. 
Here it is if you wanna listen to it! 
     After a couple of times of listening to it, I decided I was going to make every day "the good part," and then it hit me! I can't be the only one feeling like this, obviously,  because someone wrote a song about it. So why not share my journey with everyone? Maybe I'll find some teammates who wanna go through life together and push through.
It's scary because my plan is to be super raw and I know a lot of people will think I'm crazy, a lot of people will see how messy my life is, and as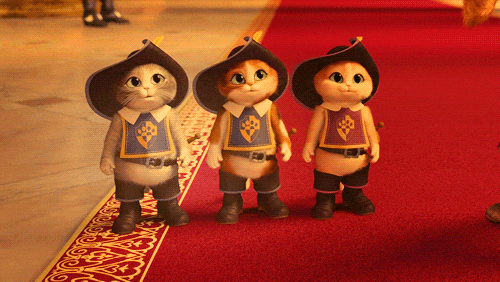 shallow as it is a lot of people will see me with messy hair and no makeup looking rough. I also know a lot of people won't care and will skip right over every post I make but oh well! (I'm secretly shaking in my boots)   
So how will I make every day "the good part?" Well realistically I won't but I will be trying to do these things:
Pushing myself health wise:
Taking my medication regularly (because I'm so forgetful), expanding my exercise and eating habits, making it to doctors appoints even if they make me more anxious than walking in a room covered in spiders, and just bettering my mental and physical state. 
Pushing myself spiritually:
remembering to pray before I stress, reaching to learn more. 
Pushing myself socially:
stop being a recluse and pushing myself to reach out to people even though my biggest fear is rejection. 
Do you wanna join me? Follow me on Instagram Stories, Instagram, SnapChat, and occasionally Facebook. You can join in by using #TheGoodPartChallenge! 
Your "good parts" may be different and that's awesome! I wanna learn about what you're doing! I'm excited to see other peoples realness. 
FACEBOOK.COM/BEAUXSANDPEARLS/


TWITTER @POSHPOLITICAN 

INSTAGRAM @BEAUXSANDPEARLS
SNAPCHAT @BEAUXSANDPEARLSANDREA
I HOPE TO SEE YOUR LOVELY FACES THERE.
EMAIL CONTACT : BEAUXSANDPEARLS@GMAIL.COM