So apparently I took a vacation last week, I wish. Sorry I ducked out for a week. I've got a loooooooot on my plate!
———>Anyways, back to the voter requested foundation routines!
I'm kinda a foundation junkie. I used to have FLAWLESS
skin. Like Snow White I swear.
Then 22 hit and my face decided to rebel. It was the civil war of my body and the death toll tallied on my face.
That is when my love affair with makeup began. I've always had a knack for eye makeup but not face. Most days now I skip the eyes and go super glam on the face.
I'm gonna go over my favorite foundations and application for three different types of looks; light, medium, and full coverage. Ready set goooooo…
---
Light
---
So think of this as, "I'm happy with my skin and just want more of a flawless look."  "I don't care if imperfections show through." or "I really hate the feeling of foundation and would sacrifice coverage for comfort."
Light coverage foundations will only cover up minor imperfections and usually give more of a glow to the skin.
Here I have two favorites.
One for dryer skin :  Nars Pure Radiant Tinted Moisturizer
One for normal/combination skin:  MAKE UP FOR EVER Face & Body Liquid Makeup Foundation (if layered this foundation could be medium)
I've found the best way to apply these are *gasp* your own clean hands. I know I know, terrible. Why should we use our free God given tools? lol Beauty Blenders are great but they really sheer our light foundations and provide pretty much no coverage. Normally, because light foundations are more liquidus makeup brushes soak them up and then just kinda push them around.
My go to for these is to use my clean hands after cleaning and moisturizing (and letting my moisturizer sink in and dry so my pores can breath *breath in and breath out*)  my face. Normally I still feel fresh face after using light foundation, it doesn't feel heavy.
---
 Medium
---
So lets think of medium coverage like you need to go to work or just out and about but your
face has a slight tomato hue, or you used to be the tanning salons number one customer and you have some discoloration, ooooorrrrr you just want more coverage. Whatever floats your goat *cough cough boat*.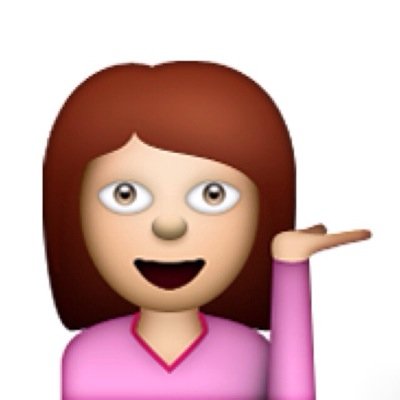 This coverage is gonna make you look like a normal human being with fabulous skin. You can still see your Clark Kent side but Superman is shining through.
I have one super favorite foundation (not too fabulous for super dry skin) : Tarte Amazonian Clay
And one that I'm still testing out : COVERGIRL Outlast Stay Fabulous 3-In-1 Foundation
Now don't let the name clay in the Tarte Amazonian Clay  scare you, yes it is thick, but this foundation (which used to be the only one I used on myself and others for like ever) can be applied differently for different ranges of coverage.
Apply it to a clean moisturized, primed ( I do suggest using primer with this one if you have anything except normal skin – use mattfying for oil and moisturizing  for dry) , and dry face with a beauty blender and you have medium coverage. Apply a second coat you have a full medium coverage. Apply with a makeup brush and you have a fuller medium coverage. I wouldn't go so far as to call it full coverage, even though some claim it is (heck even it claims it is). You can top it off with the Amazonian Clay Airbrush Powder Foundation for a super full coverage.
The COVERGIRL Outlast Stay Fabulous 3-In-1 Foundation seems to go on easy. I had read that it was a full coverage foundation but to get it up to medium coverage I have had to apply two layers. Its not heavy and doesn't dry tacky. But I do set this one with my Coty Airspun Powder and with that it seems to last a long while. I haven't used this one too much but it is a cheaper option. 
---
Full Coverage
---
I haven't really tested out the waters for that many true full coverage foundations because honestly they scare me.
Whats the best thing to do when something scares you? Face the worst of it head on. Soooo I've been testing Kat Von D's Lock-It Foundation not only is it a full coverage, like super full coverage, its a true matte. AHHHHHHHH
This sucker is hard to put on if you don't know what your doing. So don't venture down
this stream if you're not ready to look a fool a couple days while learning. At least that's
what I did. It can become cake face so face you'll wish real cake baked that fast, be sure to use a moisturizing – silicon free primer and to blend this out WELLLLLLL! If not you will end up with streaks you cannot blend out. Cuz once this sucker dries, its plastered on your face for lyfe ya know. Word of advice, blend it well down your neck because it does tend to oxidize (turn a darker color) when its set. Nothing to bad but you don't want your face and neck to be two different shades.
If you're looking for super flawless super full coverage Kat Von D is your girl.
---
Well that's all for now folks.
One quick tid bit – I do spray a setting spray after applying all these foundation except the Kat Von D (for Obv reasons – it ain't goin no where).
TTFN
Ta Ta For Now  
XOXO
A †
BE SURE TO
FOLLOW ME ON
FACEBOOK
FACEBOOK.COM/BEAUXSANDPEARLS/
TWITTER @POSHPOLITIAN
INSTAGRAM @BEAUXSANDPEARLS
SNAPCHAT @BEAUXSANDPEARLSANDREA
I HOPE TO SEE YOUR LOVELY FACES THERE.
EMAIL CONTACT : BEAUXSANDPEARLS@GMAIL.COM