Who will win this brow battle throw down? 
I have paid the price, aka bad brow days, to test some brow products and find worthy dupes. I have found three similar eyebrow products that promise the same things ¦ two drug store and one high ends, and I'm here to tell you what is what.
First lets say the eyebrows frame the face ladies and gentlemen. They are not twins but they are sisters who want to be twins ( and if you're really unlucky like me they're friends who want to be twins). To fulfill their dreams of twindom we must strive to reach the highest level, that being Cara Delevingne. 
Hallelujah
Am I right ladies?
Ok,  my point being we need them to match because it has been the year of the eyebrow. Everyone is talking about them in the beauty and fashion world and I'm here to help you conquer them puppies. Well…kinda…I'm just here to show you some good tool options to tame them. 
---
First lets talk about the brow product some would say started it all. The Anastasia Brow Wiz. This $21 itty bitty pencil is suppose to make small enough lines to mimic the fine brow hairs and therefor create a fuller more precise and defined brow.

My opinion and I know some gurus may shun me, skip it.

Its super pricey and I think I have some things you'll like just as much. Go to a movie, buy some good skin care or foundation with that $21.

Dats Expennnsive but OOOK if you wanna

But hey if you're loaded and just want to buy it go ahead. Its a good product. Be sure to keep the cap on, because not only will it mark up everything in your makeup-bag with a stain you will try the rest of your life to remove, it will dry out pretty easy and become chalky. I do love the spoolie but all three of these products and most brow products come with one. One good thing is it does come in a pretty decent amount of shades.
---
Next is the NYX Micro brow. I really loved this brow pencil for a long time, its a little bit chalkier and harder to create lines with than the Anastasia but for the price of $9.99 (~are you out of your mind?~), plus getting it at Ulta they always have something like $3.50 off, so that ends up more than half of the price of the Anastasia. Its a good product and a good dupe for  Anastasia Brow Wiz. It also comes in the most shade options, so if you have a hard to match brow color it would be a good fit for you. 

My opinion is…dun dun dun…skip it.

 If you would have asked me last week I would've given it a 6 thumbs up, yes I know I only have two but still I really liked it. That is until something like manna from heaven graced the drugstore makeup isles. 
---
L'Oreal Paris Brow Stylist Definer Brow Liner is what has changed my brow game. It's going to run somewhere between $6-8 depending on where you buy it. It is not chalky at all, goes on smooth, stays all day, creates super thin lines, and just makes me happy. I would pick this over the Anastasia Brow Wiz any day of the week, even if I was swimming in a jacuzzi of $100 dollar dollar bill ya'll.

Bow Chick Wow Wow

It does only come in three shades, but what I do is top it off with Rimmel Brow This Way Brow Gel and then blend it with a spoolie to create the color I need. It's like $4 and still the Brow Stylist is worth it.  Tip of the hat to you Tati Westbrook of Glam Life Guru. Go check out here YouTube Channel, or any other of her social media sites, (click on her name) and tell her I sent you and we love this brow product! I was watching one of the videos and she mentioned it. Thanks Tati.  

---
Well that'll wrap this one up! My opinion is go for the L'Oreal Paris Stylist Brow Liner! You won't regret it. If you try it let me know what you think!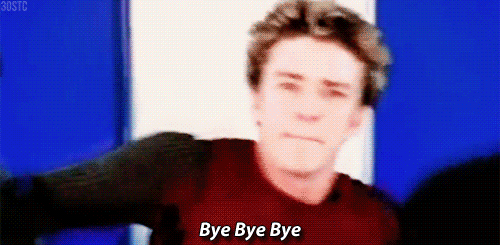 ---
XOXO
A †
BE SURE TO
FOLLOW ME ON
FACEBOOK
FACEBOOK.COM/BEAUXSANDPEARLS/
TWITTER @POSHPOLITIAN
INSTAGRAM @BEAUXSANDPEARLS
SNAPCHAT @BEAUXSANDPEARLSANDREA
I HOPE TO SEE YOUR LOVELY FACES THERE.
EMAIL CONTACT : BEAUXSANDPEARLS@GMAIL.COM